My iPhone alarm rings at 5:20 a.m. and after hitting snooze with my eyes closed, I hear the sound of rain on the roof. Eight minutes later the alarm goes off again and my feet swing out of bed.
Despite the 40 degrees and constant rain, I am excited to jump in the car and get going for the day! For the first time in a month, I get to dive back into the pool and continue with my swim training. When I arrive, the pool is empty and the only sound is the water being recycled through the filter. I have no coach with me today, but Scott the lifeguard gives me a wave as I pick up my flippers and kick-board to work on some drills.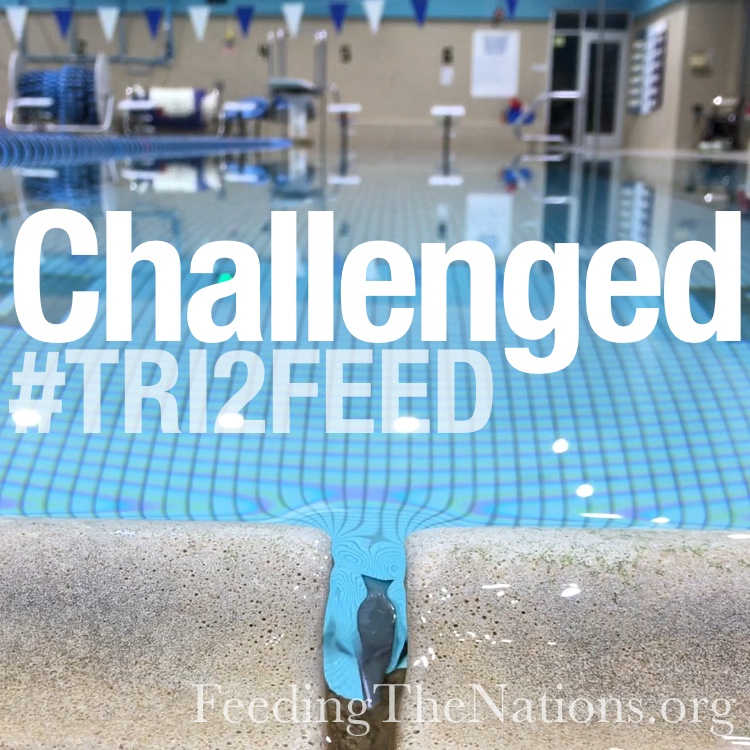 Training on your own isn't much fun sometimes, but it can be productive. The Michael Phelps ad for Under Armour states, "It's what you do in the dark that puts you in the light."
Are you willing to pursue your goals or your dreams when no one else is around? Do you keep going even when there is no one else to cheer you on or care that you are struggling? I hope that today you take the challenge to become better at whatever you are pursuing in life or change whatever you feel is holding you back.
Swimming today was worth the early morning, the pouring rain and the challenge of doing something that I have never been able to do. Not only am I that much closer to being able to swim 1.2 miles, but I am that much closer to attaining the goal of feeding hungry and orphaned kids around the world. I hope you will join me today as together we can raise $20,000.00 to change their lives!
Simply click the button below and choose "#TRI2FEED Ironman Triathlon."

Or, text your donation. Text the dollar amount you wish to give to 28950 and designate "ftnkids." You'll then be prompted to provide your credit card and contact information.