Feeding The Nations provided over 450,000 meals to families living in Kabul and surrounding regions. All of this was possible because of our partnership The Bayat Foundation.
Every year, the Foundation's Food and Nutritional Assistance Program provides hundreds of thousands of meals to Afghans. The program is a vital part of the Foundation's family assistance initiatives, which provide Afghan families and children with meals, clothing, school supplies and other basic necessities.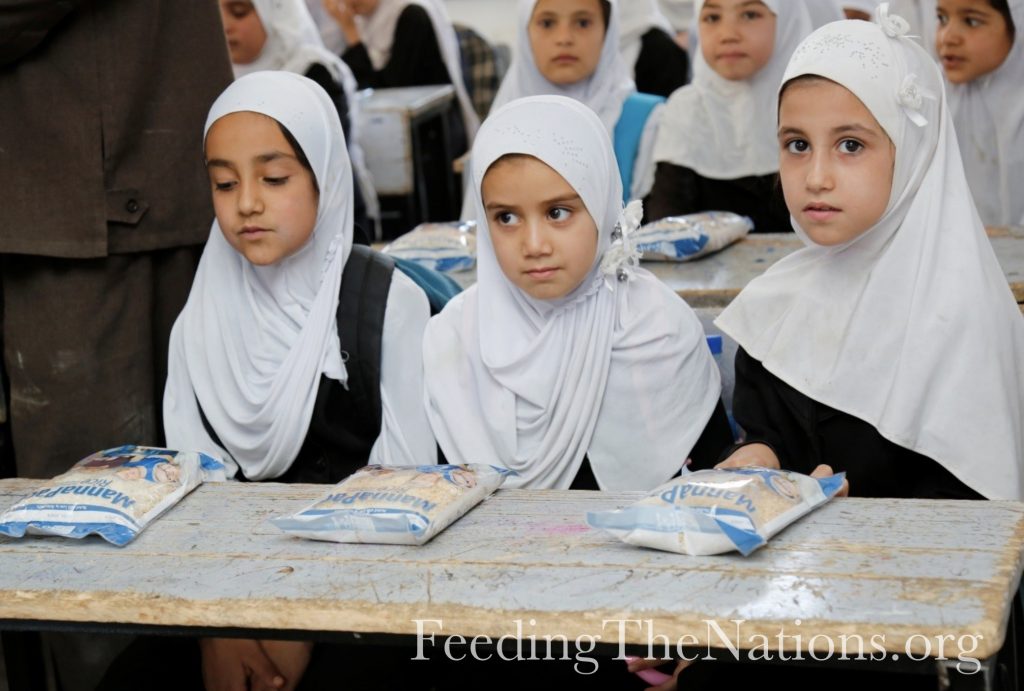 Each meal kit contains pre-packaged, shelf stable, easily prepared meals that are fortified with proteins, vitamins and other essential nutrients. The Bayat Foundation's staff worked in partnership with local schools, to ensure that the food assistance reached the largest possible number of students and their families. They also conducted on-site cooking demonstrations to teach the students and others receiving the food assistance, how to prepare the meals, so that each meal served to their families provided the highest nutritional value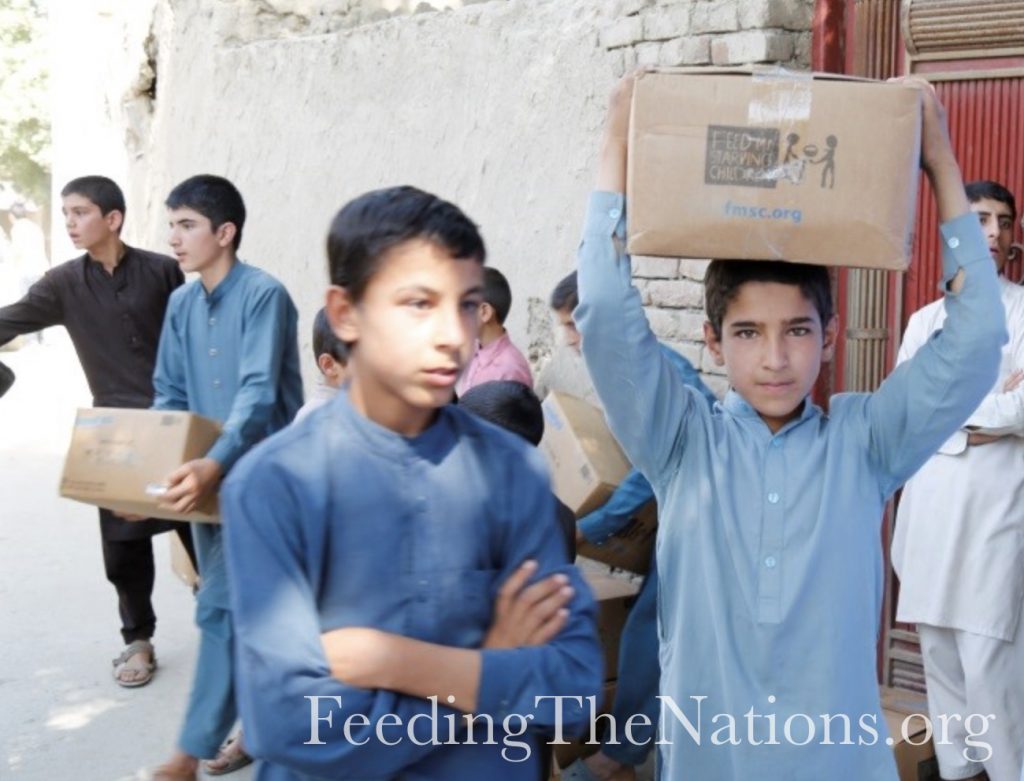 "We want every child—and every family—to have nutritious food to eat, so that all of our people can be healthy, hopeful and strong," said Dr. Ehsanollah Bayat, co-founder of The Bayat Foundation. "Nourishing Afghans with food, education and healthcare are three of the most important ways that The Bayat Foundation can help our children—and all Afghans—flourish."
The Foundation also distributed meals as part of its Ramadan Assistance Program. It provided seven high schools with highly-nutritious meals.
"Providing food, sustenance—and hope—to children and families during Ramadan is the very heart and meaning of our mission: to help nourish Afghan families, so that they may flourish," said Dr. Bayat. "We are committed to helping Afghans, not just during Ramadan, but every day of the year."
Missions like these are possible because of people like you who partner with us. Please consider donating, so we can give more food and hope.