Dr. Stephen Sumrall
President and Chairman, Provident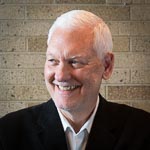 Steve Sumrall is the founder and president of Provident Ministries and Feeding The Nations, and the senior pastor of Christ Chapel Church.Growing up on the mission field, he has lived in Israel, Hong Kong and the Philippines, ministering alongside his father, Dr. Lester Sumrall. He has achieved national and international recognition as a humanitarian, leader and pastor. He has taken relief to the hungry and hurting in over 75 nations, and has met with many heads of state.Steve and his wife, Diane, were married in 1978 and have five beautiful children and six beautiful grandchildren. He loves being a father to his children and grandfather to his grandchildren.He has a balanced approach to ministry with an emphasis on steadfast faith in a rapidly changing world. The vision Stephen Sumrall and his wife Diane share is a mandate from God to bring hope and life changing help to those in need, and to minister with compassion the love of Jesus Christ to all.
Diane Sumrall
Co-Pastor, wife of Pastor Steve Sumrall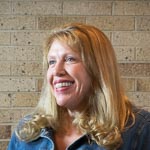 Steve and Diane have been married for over 30 years and minister together at Christ Chapel in South Bend Indiana.  Diane loves music and sings and leads with the Worship Team.  She also enjoys unique fellowship and special ministry events with the beautiful ladies of Christ Chapel's women's ministry.  Pastor Steve and Diane share a desire to see individuals live in victory and "overcome the world."  They desire to teach the life changing message of Jesus Christ and share the Good News of the Gospel with all.  Together with their family they endeavor to tell the world that He lives!
Josh Page-Wood
Co-director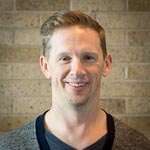 Josh has been on staff with Feeding The Nations and Provident Ministries since 2008. He has a Bachelors of Science from Michigan State University and proudly supports his Spartans. Over the past 17 years, he has founded and operated a lawncare and landscaping business in Southwest Michigan. He is a licensed and ordained minister through the Provident Ministerial Network, and currently serves as the student ministries pastor at Christ Chapel in South Bend, Indiana. Josh has been married to his dream girl, Rachelle, for 14 amazing years. Together they are raising and trying to keep up with their two sons, Jakway and Henry. They are excited about the next 66 years of marriage together and all that God has in store for them!
Harley Kolterman
Co-director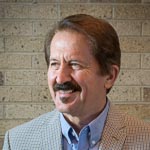 Harley L. Kolterman is the founder of My Father's House, Inc., which he has pastored with his wife Karen, since 1995. He pastored Word of Faith churches for several years in Northwest Indiana before joining Dr. Lester Sumrall's ministry in 1983. In various capacities, Pastor Kolterman has since traveled to more than 50 nations, teaching, preaching, and feeding the poor and hungry. He served 13 years in the ministry with Dr. Lester Sumrall, and eight years as the first world operations director with a Christian humanitarian organization. Pastor Kolterman holds credentials with Provident Ministries International, Ltd. and is a member in good standing of Provident Ministerial Network.
Gina Pozsgai
Administrative Assistant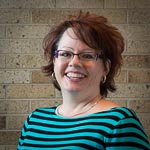 Gina Pozsgai joined the Provident Ministries and Feeding The Nations in 2005. She currently serves as the Administrative Assistant to Feeding The Nations. Gina has been an invaluable part of the FTN team since it's inception in 2005. Her creativity and organizational skills are what helps Feeding The Nations flow smoothly.
Bill Debord
Treasurer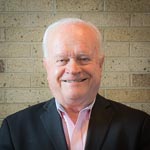 Bill has over 50 years of experience in accounting and finance, having worked for multiple Fortune 500 companies. Bill was called into the ministry in 1970 and has served as assistant pastor. He worked on the streets with drug addicts and prostitutes in the 70s, and has had two jail ministries in two different states. Bill loves to teach on the gifts of the spirit, five-fold ministry, personal evangelism and The Tabernacle Plan. Bill has made five short-term missions trips to Latvia (former USSR satellite) and has ministered on the Latvian National radio station to over a million people.Bill and his wife, Carolyn, have been married 54 years and have served the Lord since 1952. They were raised in the same church in Portsmouth, Ohio. They have 3 children, 5 grandchildren and 4 great-grandchildren.
Click to view Corporate Board of Directors