In July, 200 boxes of specially formulated rice meals were given to the public health hospital in Afghanistan, so that severely malnourished children will receive a prescribed amount of food each month. These children live in a war zone called Afghanistan. They're only children. They don't know anything about politics. They don't understand war. All they know is that they are hungry.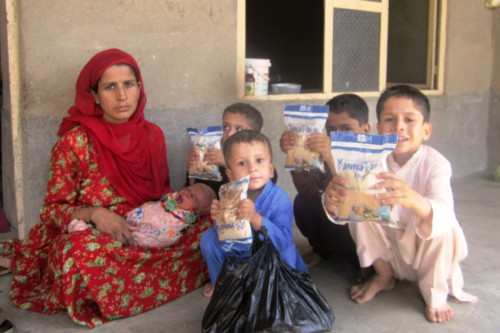 Over the past three years, Feeding The Nations has quietly sent eight shipments of food—1.5 million meals—into Afghanistan. We've been working with The Lamia Afghan Foundation founded by retired Air Force General John Bradley and his wife, Jan. They've arranged for our food shipments to ride under the Denton Program to be moved on military aircraft as space is available. These meals have kept children alive and healthy in five orphanages, 20 schools, three hospitals and beyond.
But new attacks by the Taliban have left even more people scrambling for survival. And, the Lamia Afghan Foundation is out of food.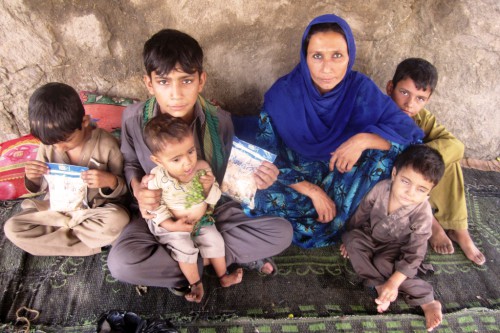 While we give thanks for those 1.5 million meals that have already been sent, we know that we can't keep doing this the way we have been, in the "background," simply digging as deeply as possible and scraping together whatever funds we can. We need an outpouring of love and support from caring friends like you.
The reality is that if we can't continue this effort, a child somewhere in Afghanistan will go hungry. But, with your compassion and generous response of love today, that child will experience God's love in a beautiful, practical way. That life will be spared—even in the midst of bloodshed—that child's life story will be rewritten. And it doesn't cost a lot to make a big impact.
Every $1 you give today will enable us to provide another meal to 20 hungry children in Afghanistan and beyond. Give $25 and provide for 500 children. Give $50 and provide for 1,000 children. For $100, you're feeding 2,000 children. For $250, you're feeding 5,000 hungry children.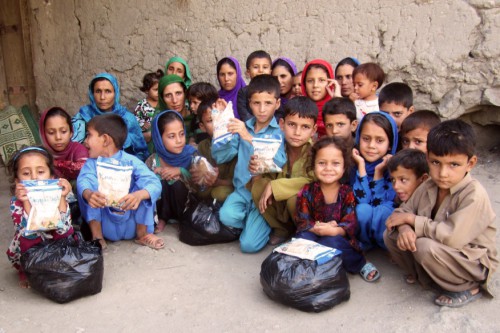 This is God's time for His people to make a powerful impact on Afghanistan. The question is, how many will you feed? How many children caught in the anguish of wartime Afghanistan could you share God's love with? Click here to give today.