The world was shocked on February 24, 2022, when Russia invaded Ukraine. War. Thousands of families fleeing for their lives, heading West into Poland and the surrounding countries. Refugees in Europe on a scale not seen since World War II. Grocery stores closed, no transportation, no electricity, families running to bomb shelters. Disaster.
Steve Sumrall, our President, was in contact immediately with Heart to Heart, long time ministry partners of Feeding The Nations, and Word of Life ministry in Uppsala Sweden. Heart to Heart immediately began assisting families fleeing west. The same time, at great personal risk to themselves, they were also delivering food East toward the front lines.
Word of Life was assisting refuges in Poland, immediately setting up refugee
centers to feed, clothe and house families who literally fled with nothing.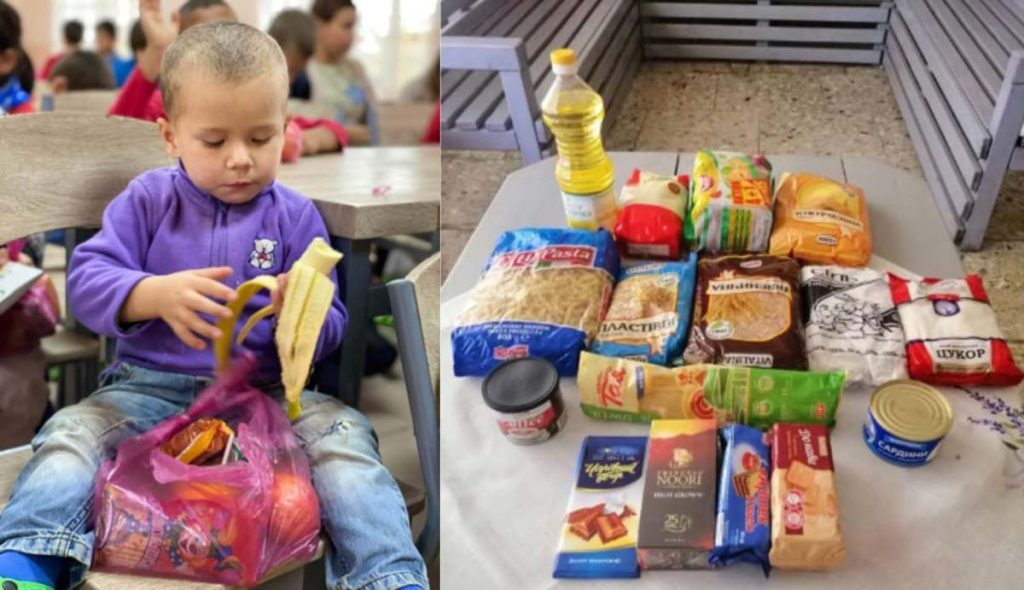 We asked and you responded. Within days, Feeding The Nations was able to send funds to both Word of Life and Heart to Heart. Miraculously, Heart to Heart was able to purchase supplies, food, clothing and blankets and send it very close to the front lines. They were also able to house and feed hundreds of families who fled their homes and were relocating.
You helped Word of Life purchase a van to use for transporting the elderly across the border into safety in Poland. You also assisted with food and clothing for refugees in Poland through Word of Life's refugee centers.
It has been nearly 1 year and the war is still ongoing. Some have traveled back to their hometowns. Sadly, many have discovered there is no home to go back to.
Some have immigrated. Working with Pastor Israel Pochtar of Voice Of Judah Israel, Feeding The Nations has assisted refugees immigrating to make a new life in Israel. Pastor Israel and his congregation provides food
assistance and household items as well as ministering the gospel and helping immigrants find housing and adjust to a new life.
Meanwhile, many more in Ukraine are still in desperate need. There are multiple cities with no water, no heat, no electricity, and no functioning grocery stores.
Feeding The Nations is committed to giving humanitarian aid however long it is needed.
Thanks to your prayers and faithful giving, a container filled with 41,160 pounds of food, hygiene products, warm clothing, blankets, shoes, and other much needed items left our warehouse here in South Bend for Poland. It was trucked across the border into Ukraine and distributed directly to the people.
FTN is also working with 2 The Nations, a nonprofit founded and directed by John McGovern, with boots on the ground in Ukraine. We continue our work with Heart to Heart.
Svetlana, the director of Heart to Heart, recently returned from a trip to Ukraine where she was able to visit many orphanages, and homes for the elderly, as well as churches feeding hundreds of internally displaced people. FTN assisted with the food, personal care items, clothing and blankets given in these outreaches.
Another container filled with meals and various hygiene products was sent at the beginning of February. This container will be brought across the border by 2 The Nations and trucked to Kyiv. Distributions will then happen all across Ukraine.
We're so grateful to you, our partners. Without your compassion, families wouldn't have food, refugees would have no place to go, no respite on their journey. Thank you.