Millions of refugees who have fled ISIS now reside in camps in Iraq. In 2016, we sent four loads that totaled 1,088,640 meals and 11,250 lbs. of charcoal to help those refugees. Some of the loads have arrived, while more are still in transit.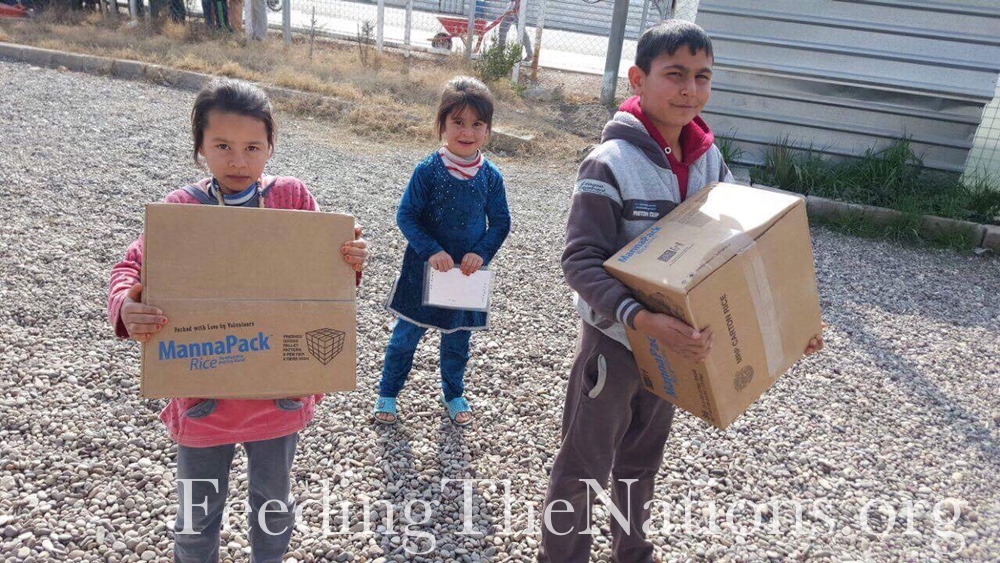 We thank our partner, Global Samaritan Resources, for all they are doing to get the food to those in need. Global Samaritan continues to be the only organization that is getting food into Northern Iraq. That is made possible because of Feeding The Nations, Feed My Starving Children, the United States Air Force Denton Program and Barzani Charity Foundation. Together, we are all making a difference!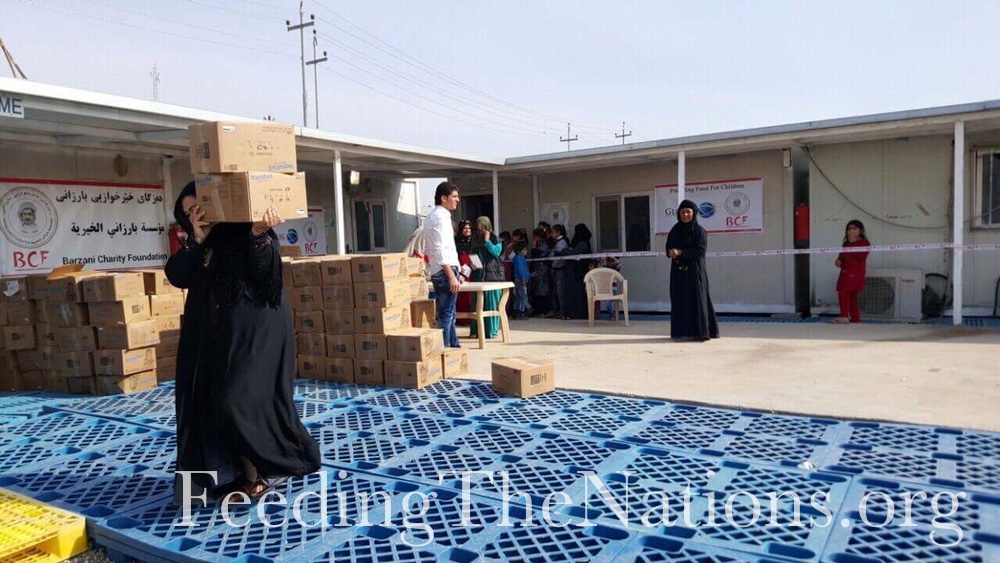 Awat Mustafa, head of international relations for the Barzani Charity Foundation, recently visited Global Samaritan in Abilene, Texas, and spoke of how grateful the people in the camps are for this food. The parents and grandparents are especially thankful for the provision of nutrient-rich food for their children and grandchildren. As a parent himself, Awat could not adequately express how meaningful our continued coordinated partnerships are.
A recent report went on to say:
"The indigenous displaced persons (IDPs) in the refugee camps have left everything behind, much of which is now destroyed and it will be a long time before they can begin to recover and go home. This long-term situation in such close quarters in the camps poses many health risks. The FMSC nutrient-fortified MannaPacks provide extra vitamins and nutrition that give these refugees a chance at staying healthier despite the challenging conditions. The Barzani Charity Foundation does the best they can at providing medical support in the camps, but the harsh reality is that it is very limited and many go without care except for the most severe situations. Anything that can be done to prevent illness and disease is of utmost importance in these conditions."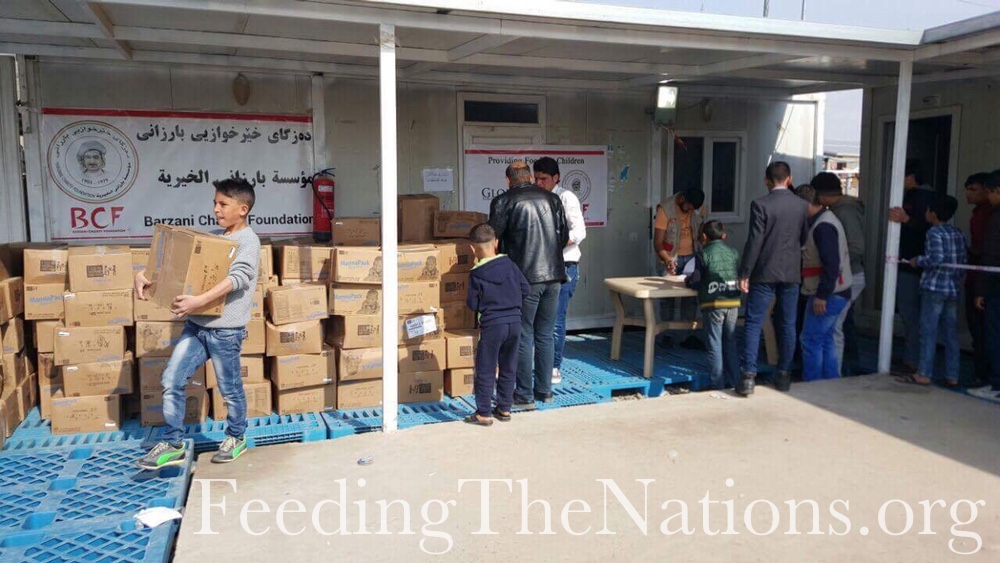 Thank you to everyone who has joined with us. We continue to meet the needs of refugees in Iraq through nutrition and hope, which means we give more than food. We are in the process of providing 309 stuffed animals and 50 soccer balls to bring a bit of joy to the children in the camps.
To learn more about these efforts and how you can help, click here.