For years, we have been committed to feeding thousands of children in Zambia each day. Thanks to our partnerships with Feed My Starving Children and Missions Touch Ministries (MTM), we have been feeding 12,000 children one or two meals a day in 35 different schools and orphanages. One of those schools is Emmanuel Lutheran Community Schools where our efforts nourish 250 students each day.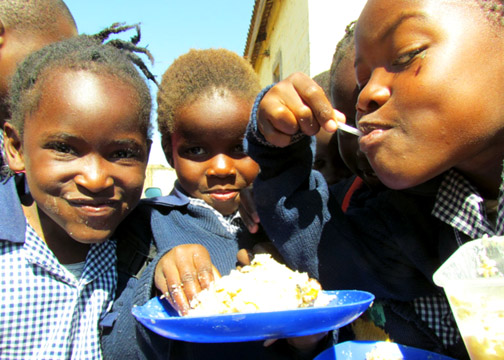 A recent report from MTM said:
They really appreciate the great effort by MTM and its partners around the world to visit and bless them. Many of these children would suffer from mal-nourishment and would not show the energy and alertness of other children without the help of MTM and its suppliers.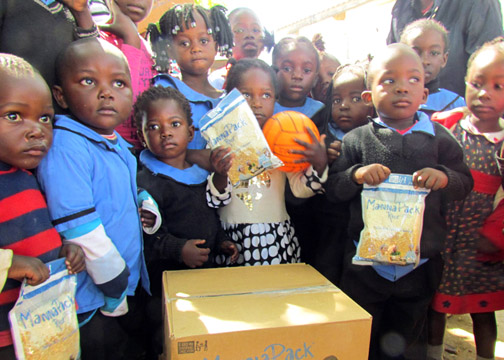 These preschoolers at Firebrand Church Community School have just started eating a meal at school in the past week. They are very curious about us and will be looking forward to eating the rice meals. This is a small community school caring for orphans and children whose parents are gone all day.
So, if you've ever wondered if your donation makes a difference, know that it does. Your partnership with us makes it possible to reach these hungry children in Zambia with the food and nutrition they otherwise would not receive.
Thank you to everyone who has made missions like this one possible. Your donation makes a difference in the lives of children around the world. Join with us today to reach more hungry children around the world. Simply visit our donations page for more information.