Feeding The Nations is now helping to feed 17,000 children daily in Zambia in 35 different Christian schools and orphanages, an increase over the previous 8,000 children in 17 facilities. So far this year, we have sent 257,000 pounds (128 tons) of food. Once it arrives, the food is stored in a secure warehouse in the capital of Lusaka as it awaits weekly deliveries that are overseen by Mission Touch Ministries (MTM).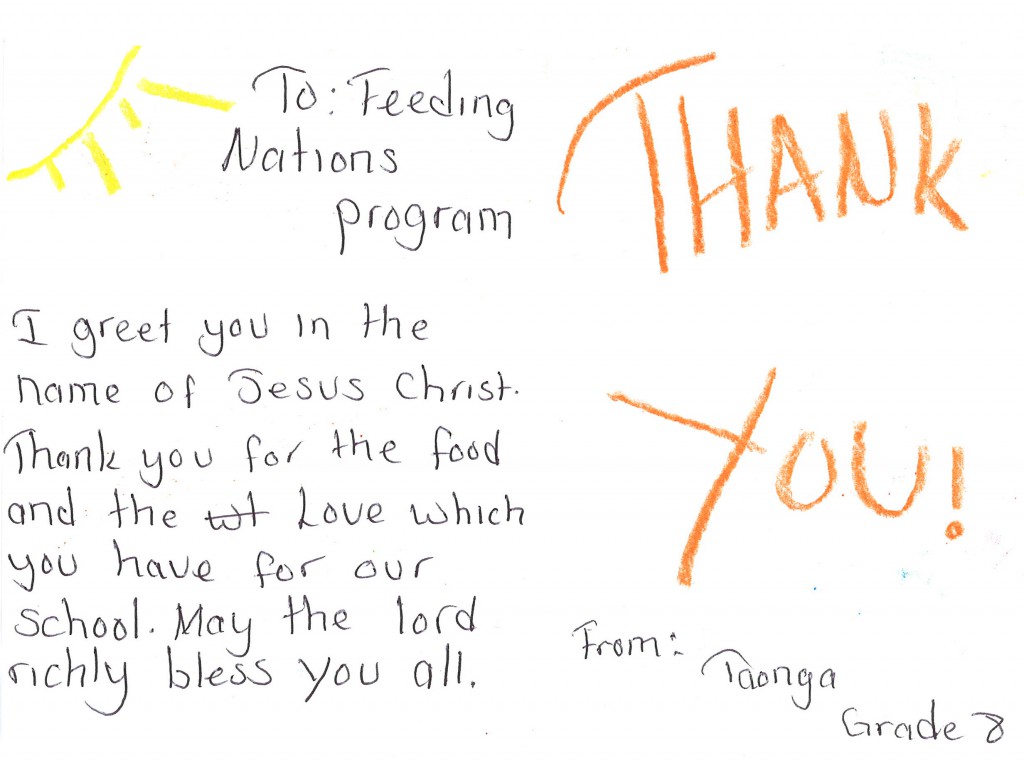 Zambia is listed as one of the 10 poorest countries in the world. Approximately one-quarter of the nation's population is infected with HIV/AIDs. Many of the 1 million of the country's 11 million people are street children who have been orphaned because of HIV/AIDs, malaria, cholera and other diseases. The food we are providing is vital to the children receiving it. Without it, they would not attend school because they would spend their days searching for food in the streets and dumps. While in school, we can feed their bodies, minds and souls.
We are grateful of our partnership with MTM. Because of them, the food reaches the children safely and securely. Founders, Dave and Connie Keating, sent this thank-you note:
Feeding The Nations' overwhelmingly kind response to help provide life-saving food and basic care supplies for the people of Zambia will help brighten the future and give hope and promise to those people wanting to learn. Missions Touch Ministries extends our thanks and gratitude on behalf of these facilities for your contributions and continued support of this most worthy cause. On behalf of the Zambian people who have directly benefited, and their families, we say thank you and may God richly continue to bless you.
While we thank those who have joined with us to make this possible, we pray that we will be able to reach more. Right now, 5,000 children in need of assistance remain on a waiting list. We can do more. Will you join with us in reaching Zambia?