During the ISIS attacks in Syria and Iraq, people were forced to flee and sought safe haven wherever they could. The large number of Inter Displaced Persons and Refuges in the region led to the establishment of many camps in the Kurdistan region of Iraq. One of our partners, Barzani Charity Foundation, is currently managing 13 camps. Right now, 21,749 families are living between the 13 camps.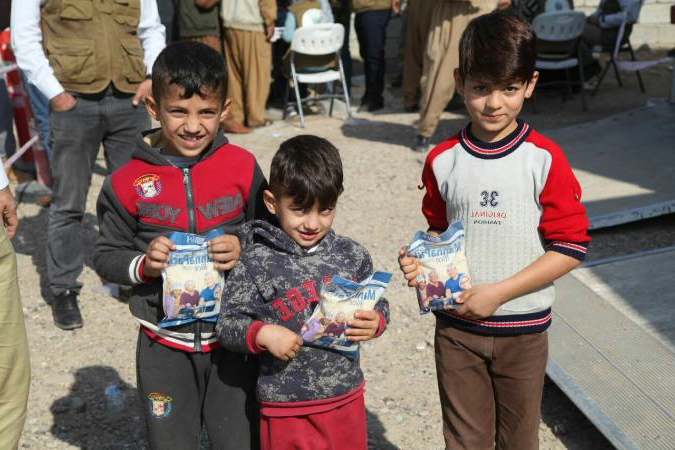 Qasim*, is a father with special needs, he has 3 children and a wife. They are living on Sinjar Mountain. They fled from Sinjar city to the mountain during the ISIS attack. He is physically disabled, he cannot walk or work. He is not able to provide his family with their basic needs.
The food boxes provide them with necessary food items. It is not a stretch to say that without the food assistance Qasim's family would not be able to survive.
Layal* is a single mom, whose husband was killed by ISIS. She lives in a refugee camp with 3 daughters and disabled son. She is working on daily basis in a center inside the camp, but her salary doesn't cover the needs of her family and her son's medications. Receiving food boxes has had a great impact on her life and her children's lives by filling gaps of their needs in food items. She is so grateful.
Fatma*, is a beautiful 9 year old little girl who lives with her family in one of the camps. During an ISIS attack on their town, her family fled their home seeking a safe place and came to one of the camps. When they arrived, they were in a very bad situation, arriving with nothing. After their arrival to the camp and receiving a tent, immediately they were provided with food boxes to save them from hunger.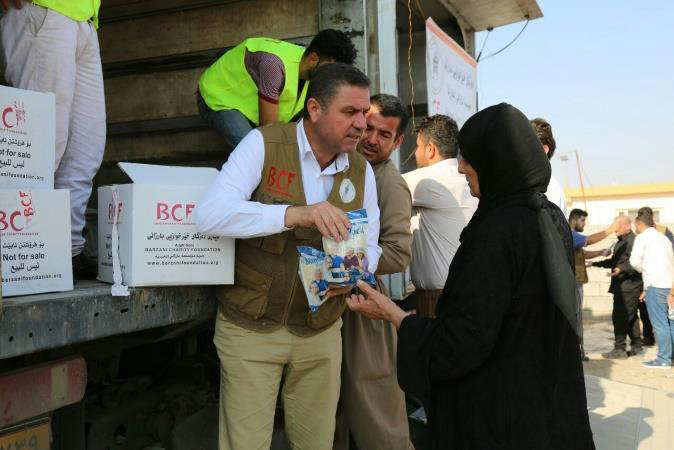 Please pray for the Syrian, Iraqi and Kurdish people. Due to the recent military attacks from Turkey, many have been forced to leave their homes and flee for their lives, after having already survived unspeakable circumstances. The Barzani Charity Foundation is preparing for an influx of Kurdish and Syrian families who are fleeing the violence. The situation on the ground is dire and they need our support. Please, give today. Thank you.