2.3 Million Meals Distributed
When Typhoon Haiyan—the strongest storm recorded at landfall— struck the Philippines last November, Feeding The Nations immediately sprung into action with a multi-phase plan to meet immediate and ongoing needs. Recently, the 2.3 million meals we sent were distributed to children, orphans, families, elderly and refugees who are still recovering from the devastating storm.
"The donated food helped in the recovery of the school children's nutrient deficiency, especially that we were mostly coming from less privileged families. Moreover, these children were among the victims of Typhoon Haiyan, who were seriously devastated by the said natural disaster," one of our distribution partners reported. "They were very much overwhelmed and grateful for the blessing they received."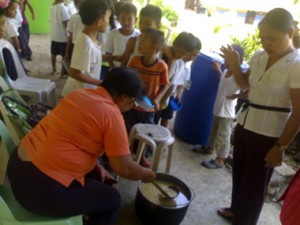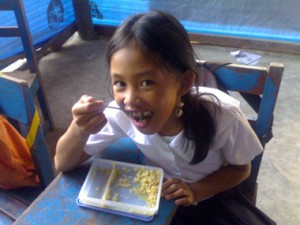 As the children in one school received meals of the specially formulated rice and vegetable meals, one mother noticed that the children "have gained weight and became more active. In effect, they became more interested in going to school and have been participating class discussion more actively."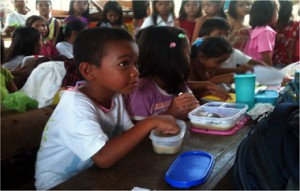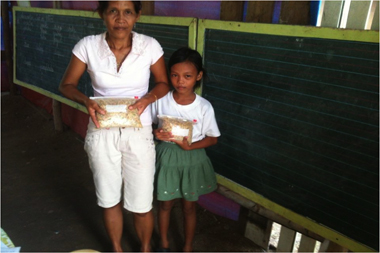 We thank our partners who made this possible, including World Compassion Network, Warsaw, Ind.; Global Samaritan Resources, Abilene, Texas; Gleanings for the Hungry; Feed My Starving Children; and Stop Hunger Now.
We pray that you will join with us as we reach more people around the world with food and the love of Christ.