What a beautiful time of the year. The earth is throwing off the remnants of a harsh, cold, winter. Flower and grasses that seemed to be dead are springing back to life and beautiful colors of the rainbow come back.
Sadly, many children of the world have no hope whatsoever. They don't remember much of the past, the present is only an existence and they have nothing in the future to look forward to.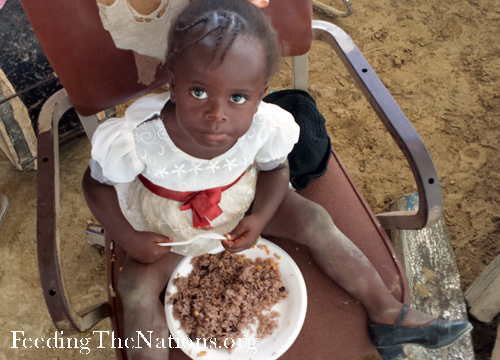 Children from many nations are not valued.
They are treated like animals, as simple beast of burden. Some are expected to work hard, long hours with little or no payment. Others are abandoned, left alone to fend for themselves with no hope for today or tomorrow.
But you and I can bring hope in the middle of sorrow and turmoil. Through teamwork, we can all work together to show the love of Christ to these children. With your generosity, we can mobilize meals and supplies. With God's guidance, we can bring food to those who need it most, while partners on the ground provide safety, shelter, education and an understanding of the goodness of a great God.

Yes, it is a great time of the year. Beautiful spring has arrived and we have the opportunity to bring hope and beauty to the lives of children around the world.
Will you help us show the love of God to these little ones? We need your help. More importantly, the children need it.
Any amount will make a difference. Consider this:
$1.00 = 20 meals
$25.00 = 500 meals
$50.00 = 1,000 meals
$100.00 = 2,000 meals
$250.00 = 5,000 meals
How many meals can you give? How many children's lives can be forever impacted because you have chosen to bring hope to the hopeless this Easter?
"And now these three remain: faith, hope and love. But the greatest of these is love." ~ 1 Corinthians 13:13 (NIV)
Your friend and brother,
Pastor Steve