Why join the Beans & Rice Challenge November 12-16? Because of kids like these: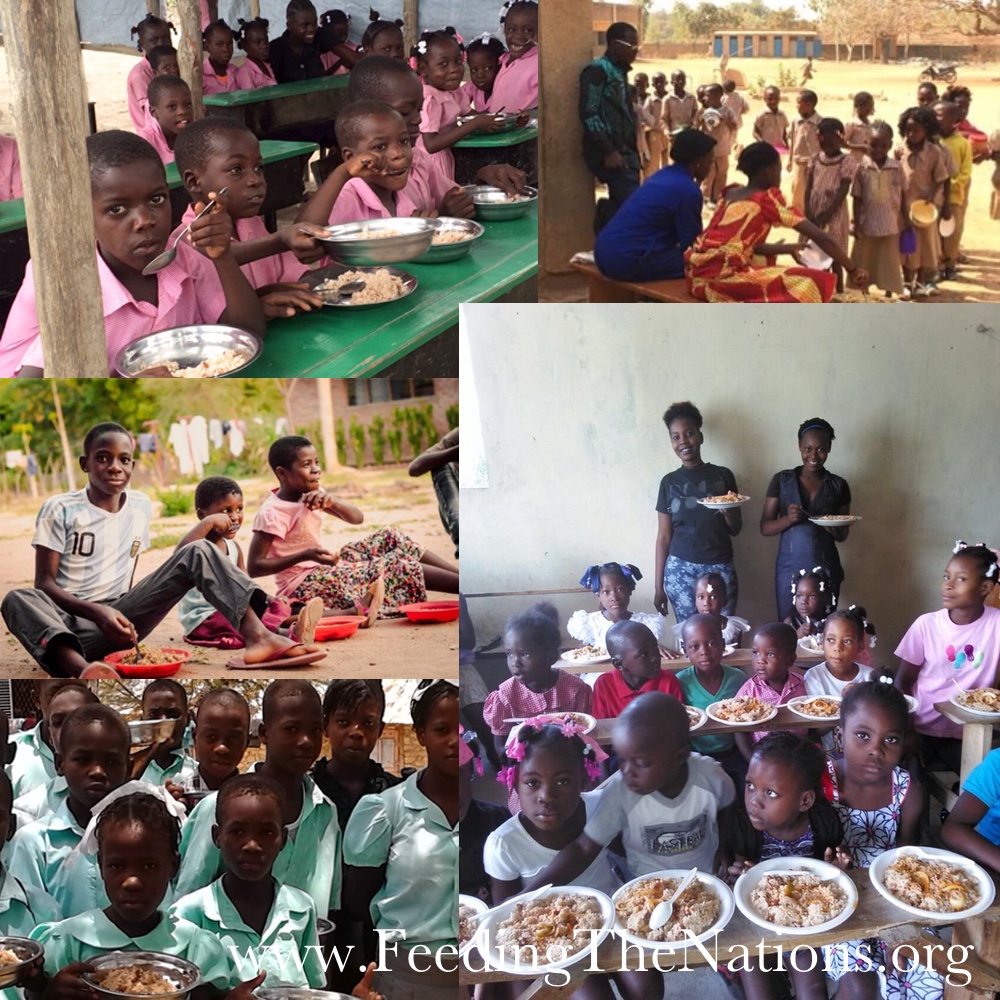 Each year, we feed thousands of children around the world by sending millions of rice/vegetable meals to schools and orphanages.
These sorts of meal programs offer a multitude of benefits:
Much-needed food.
Motivation for kids to attend school instead of being forced into child labor, human trafficking or food scavenging.
Full bellies that allow the kids to better focus on learning.
Nutrition for improved growth and overall health.
Hope for the future.
By taking part in the Beans & Rice Challenge, you can make a difference in the lives of hungry children around the world. And you don't even need to leave your kitchen.
For five days, we ask you to forgo your typical fare and instead eat beans and rice for one to three meals a day. Then we ask you to donate the money you save. Whether it's $20 or more for the entire week, every little bit matters when it comes to the cause of feeding the hungry around the world.
We know you probably have a few questions, so here are some FAQs to help you get started:
How do I take part?
Simply commit to setting aside one to three meals a day from Monday, November 12 through Friday, November 16 to consume beans and rice instead of your typical meal.
What do I give?
Figure out what you would typically spend on those meals. Then figure your rice and beans cost. Donate the difference at this link or choose whatever amount you see fit. Remember, $1 can provide 20 meals, so every bit matters!
Are only beans and rice allowed? Can we add anything else to the dish?
In the interest of walking a mile in another person's shoes, we prefer that you keep the dishes simple. But, there are no rules. We do have a collection of recipes on Pinterest. While we tried to choose simple fares, they do include some seasonings and spices.
Can I eat beans and rice for more than just one meal?
We appreciate your enthusiasm! Choose as many meals as you'd like to participate.
How can I stay connected?
Follow us on Pinterest to find recipes for your five-day challenge. Stay up-to-date with us on our Facebook, Instagram and Twitter pages. Sign-up for our email list to receive updates along the way.
Is there a hashtag?
YES! Use #mybeansandrice on Instagram, Facebook and Twitter to join the conversation. Share recipes, photos of your meals, quotes, inspiration and more.
Commit to joining with us today. Mark your calendar now. Post a link to this page on Facebook and challenge your friends and family take part. Make it a learning experience for your kids. Together we can make a difference. Together we can feed nations of hungry people.