Greece has been grappling with a refugee crisis since 2015. There are currently an estimated 50,000 people living in refugee camps throughout the country. Most of these families are poverty-stricken and the pandemic has only made their situation worse.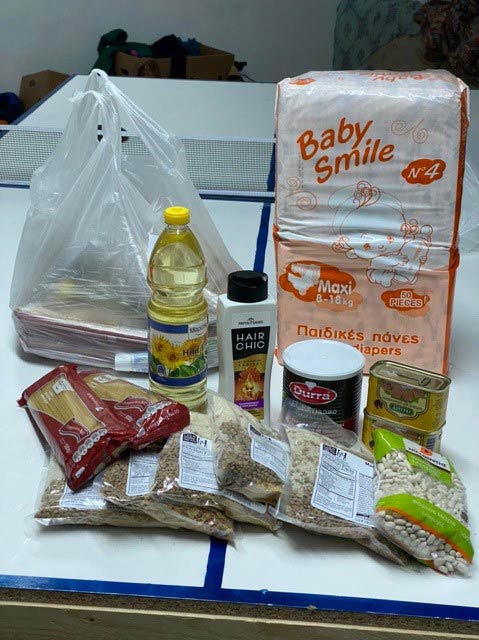 Feeding The Nations recently assisted local Pastors on the ground in Athens with food to reach out to the refugee community. Below are testimonies of what the Lord has done. Note: Names have been changed for privacy and protection.
"M" said: "I and my family of 8 received your manna meal. At that time we had nothing to eat. We cooked it almost every day. We made different recipes according to what was given to us. Thank you for your willingness to take care of us. Thank you because now we understand that the Christian God is a good God. A Good God makes his people good people."
"S" said "I have receive the food when I did not expect it. It was difficult time for me and my family and no one was helping us. The person who help me cook it was a Christian. He told us about the Messiah. In the beginning, I was very reluctant, however I felt something strange. Next day I experienced a strange peace when I attended the meeting. That was the beginning of my new life…."
"A" said: "The day after I was invited to this meal , I had a dream about Jesus. All my doubts immediately disappeared. I knew who I had to follow."
One of the volunteers said, "We know without a doubt that God is working in ways we don't even know about. The only thing we have to do some times is to serve a meal. We realize again that any results we see are from the Holy Spirit- we cannot change people through human effort. The Gospel is a miraculous force and it truly is good news."
Amen! Thank you for your giving! You are changing lives! Not only here and now, but for eternity!