'Tis the season for giving, for checking off lists and wrapping up packages. This year, we'd like to challenge you to give a gift with a purpose, one that can make a real difference.
Right now, we are feeding 3,000 children on a daily basis in schools and orphanages in Haiti. Plus, food and supplies that we have sent are meeting immediate needs and being distributed in:
Dominican Republic
Puerto Rico
Honduras
Iraq
These are just a few of the nations that we have helped throughout 2017. Because of people just like you, we are making a difference RIGHT NOW in the lives of children around the world. We are not just sending food; we are also giving hope and the love of Christ to those in need.
Did you know that $40 can feed a child for an entire year? And, $160 can feed an entire family for a year. Your giving can make an enormous impact!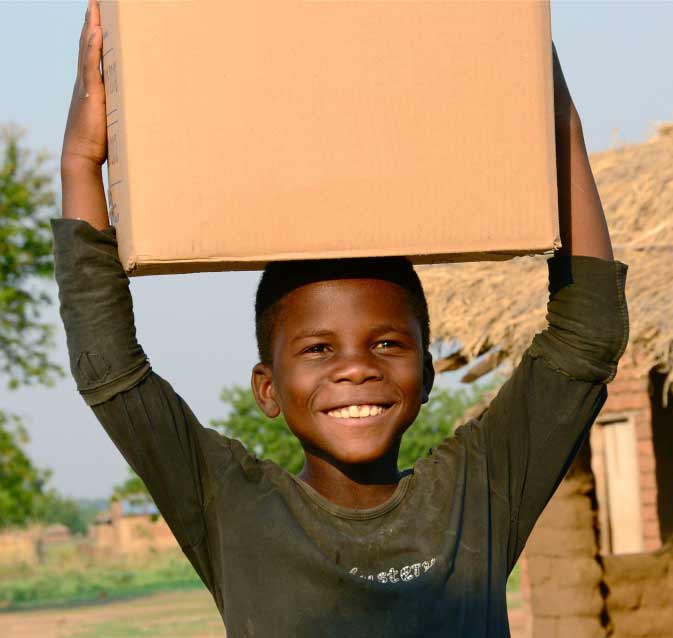 Wondering why else you should give? Try these 10 reasons:
"For I was hungry and you gave me something to eat, I was thirsty and you gave me something to drink, I was a stranger and you invited me in." ~Matthew 25:35
More than a billion people live on less than $1.25/day. That's about 1/4 the cost of a designer latte.
Where your money goes, your heart also follows, so ask yourself where you want your heart to be.
1 in 9 people on our planet go to bed hungry each night.
Because you have a stocked pantry at home.
When Feeding The Nations gives food, we also share the Gospel. Lives are being transformed and lost souls are being found through this work.
"Every man shall give as he is able, according to the blessing of the LORD your God which he has given you." ~Deuteronomy 16:17
It is tax deductible.
"If you can't feed a hundred people, then feed just one." ~Mother Teresa
Because you can make a kingdom impact on the other side of the world from where you are right now.
This holiday season give more than just sweaters and plush toys. Give gifts that can change lives and bring hope to the hopeless. Make a donation today in the name of someone on your gift list.
Then print out one of these free printables to let them know that their gift fed the least of these.
Stay up-to-date with us on our Facebook and Twitter pages. Together we can make a difference. Together we can feed nations of hungry people.
*Source for some statistics: WFP